Starts January 12, 2018 then every Friday until March 25, 2018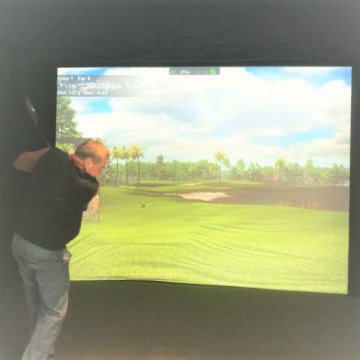 Starting this Friday, Saturday, and Sunday, January 12-14, and running until March 23-25, we will be having our weekly weekend cash pool tournaments. Each week we will choose 9 holes from a different course. Every player will get 100% of their 9 hole handicap, and the three individuals with the best scores will get a cash payout!
The best part about these challenges, you don't even have to pay extra to be a part of it. $5 from each simulator time will be going towards the cash pool. That means it won't cost you anymore than a regular hour on the simulator!! For example if an individual comes to play on a Saturday afternoon they are only paying the regular $40.
The payouts are dependent upon how many people play, so the more the merrier! Get your buddies together, to increase the odds and split the winnings!
You can't win if you don't play!
Call (603-783-3372) TODAY to book your time!